AGS Budapest Nemzetközi Költöztető Kft
Ügyvezető igazgató:Peter Germuska
Hunyadi Janos ut 162. Budapest 1116
költöztetés Budapest
Az AGS Budapest Kft az Ön nemzetközi költöztető partnere, amely személyre szabott, innovatív költöztetési és raktározási megoldásokat kínál magánszemélyeknek és cégeknek egyaránt. Cégünk szakértelmével biztosítja, hogy az Ön költözése professzionálisan és zökkenőmentesen történjen függetlenül attól, hogy Ön a világ mely pontjára költözik.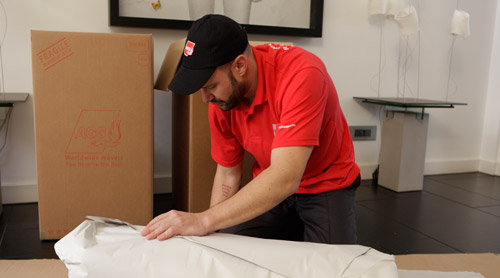 Az 1993-ban alapított AGS Budapest Kft immáron 30 éves tapasztalattal rendelkezik a költöztető iparban.
A globális költöztető iparág egyik fő szereplőjének leányvállalataként az AGS Budapest Kft nem csak az AGS cégcsoport 147 ország 100 helyszínén, jelen lévő kiterjedt hálózatának előnyét élvezi, hanem annak tapasztalataival és folyamatirányításával is él.
Az AGS Budapest Kft biztosítja a professzionalis működést és a világszínvonalú minőségi előírások betartását, egyben ügyfelei számára a költöztetési és raktározási szolgáltatások terén egyedülálló szakértelemmel nyújtja szolgáltatását.
Ingyenes árajánlat
Domestic & International Removals Solutions
AGS International Movers offers excellence to each of its clients.
Quality Standards
MINŐSÍTÉS ÉS SZERVEZETI TAGSÁG
Az AGS Budapest Kft garantálja ügyfelei számára a minőségi szolgáltatást. Az AGS cégcsoport az elmúlt negyven év folyamán határozta meg azon szigorú minőségi eljárásokat, melyeket leányvállalatunknál is alkalmazunk. Ezen gyakorlatok egyrészt általános minőségi előírásokból, másrészt a költöztetőipar legrangosabb minősítő szervei által létrehozott szabványok alkalmazásából állnak.
Ezen állandó minőségi előírások biztosítják, hogy akár Budapestre, akár Budapestről költözik, az AGS cégcsoport elkötelezett aziránt, hogy a lehető legmagasabb színvonalú költöztetési és raktározási szolgáltatást nyújtsa önnek.